Events at Beaumanor Hall
We welcome you to a whole range of events which allow you to enjoy the splendour of Beaumanor Hall with family and friends.  These include: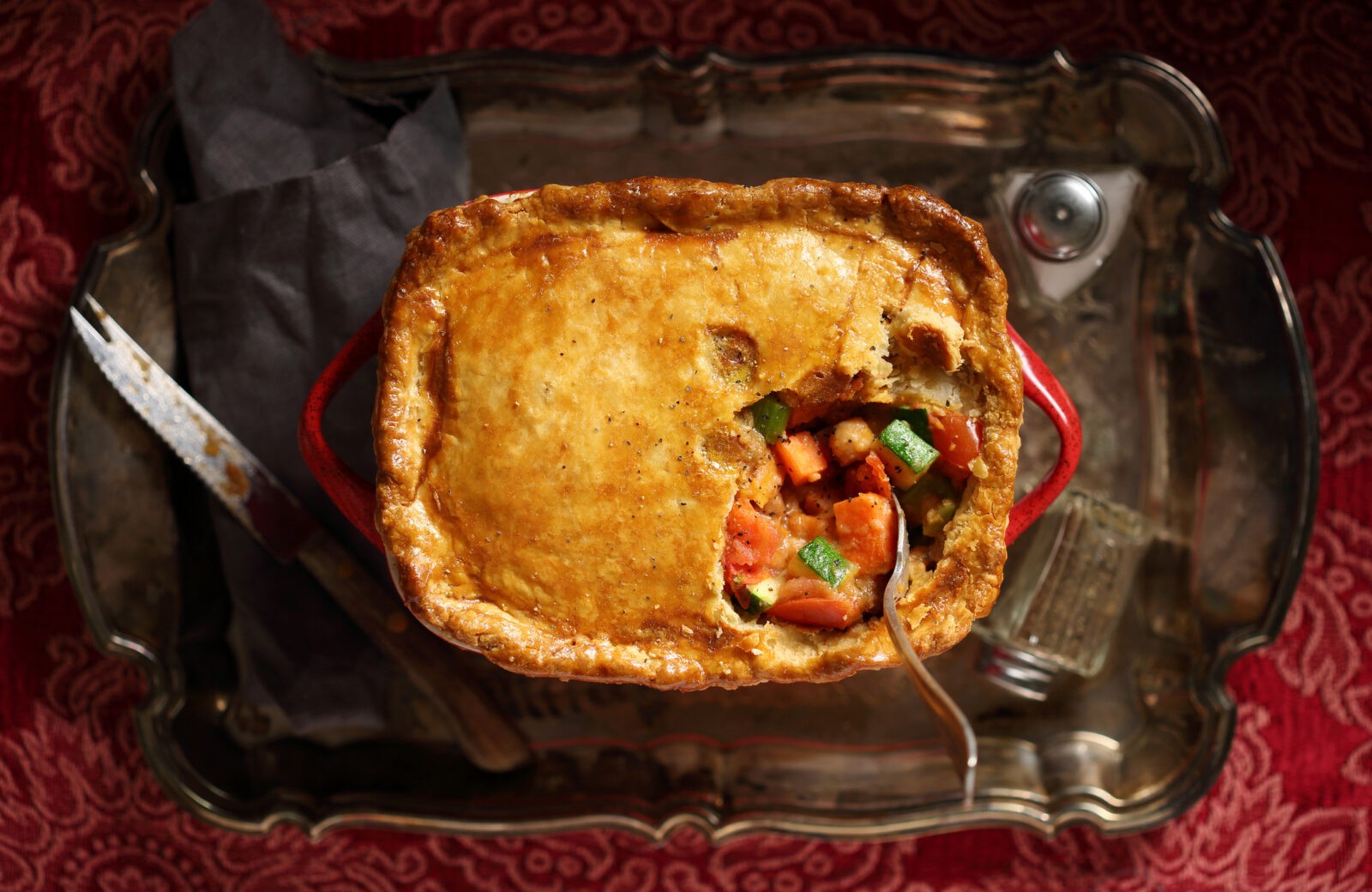 Pie Nights,  Fridays  17 and 24 January,  7, 21, 28 February,  6, 13 and 20 March  –  £12.95 per person 
Menu – Friday 17 January
Shortcrust pastry pies – Beef cooked in red wine,  Chicken & mushroom in creamy white sauce,  Butternut squash & walnut in a cheddar cheese pastry tart
Flaky pastry topped pies – Steak & red onion pie,  Chicken in a leek sauce,  Vegan/ vegetarian pie – Mushroom, puy lentil, courgette, tomato & vegan cheese (Vegan), Quorn, garlic & thyme in a cream sauce (Vegetarian)
Fish pie with a Mash potato topping
Beef, Chicken & vegan/vegetarian gravy's
Served with minted new potatoes,  mustard mash potato,  braised red cabbage,  honey roast parsnips,  orange & thyme carrots, leeks, kale & savoy cabbage
Desserts (optional – additional cost)   
Hot desserts – Pear & stem ginger crumble (vegan),   Cherry lattice pie (vegan),  Sticky toffee pudding
Cold desserts – Chocolate fudge cake,  (vegan option),  Lemon meringue pie,  Orange & star anise cheesecake,  Trio berry tart (gluten free),  Cappuccino roulade (gluten free)
All served with custard or fresh cream
Our pies always include a range of tasty fillings from chicken and mushroom to beef and red wine and we have a fish pie too.  The range includes delicious vegetarian and vegan options.    There's always lovely pastry, lashings of buttery mash and gravy. Our menu changes every Pie Night – book your table by calling us on 01509 890 119 – please advise us of any dietary requirements on booking.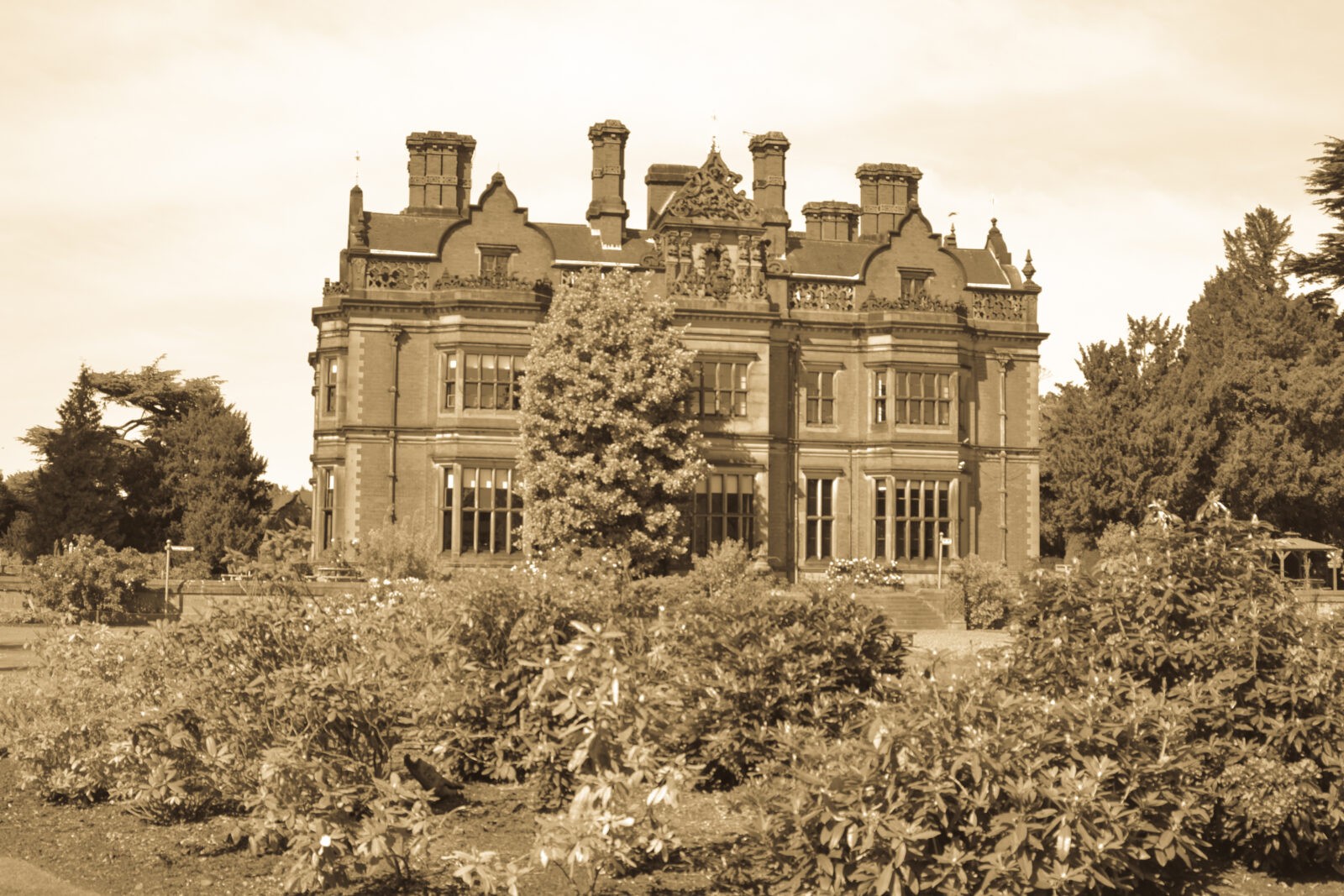 History Tours
10am – 12pm
World War II –  Saturday 18 January, Sunday 2 February, Sunday 1 March,  Sunday 22 March 
Victorian –  Sunday 23 February, Sunday 8 March 
£10 per person
Explore the Hall and hear about the fascinating connections Beaumanor Hall has with both the Victorian era and WW2.
The tours will last around 2 hours and refreshments will be provided.
Pre-booking is essential so please call us on 01509 890 119 to book.
Ideal group sizes are up to 20 people but larger groups can be taken with prior agreement.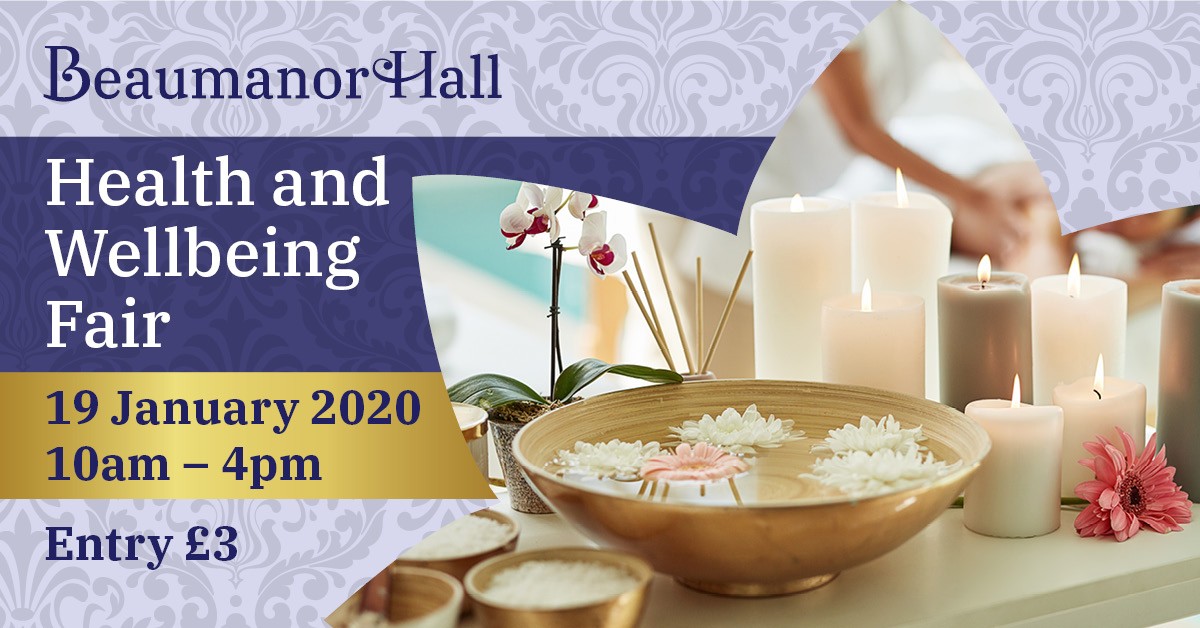 Health and Wellbeing Fair, Sunday 19 January, 10am-4pm           
Entry fee £3 – payable on the door       Ample free parking
Start 2020 with your health and wellbeing firmly in mind at our one day fair!
The day will include a wide range of stalls offering food, drink, skin care, beauty, gifts and lifestyle products to browse and buy. There will be Information on a wide range of health and wellbeing topics
Free workshops – now AVAILABLE TO BOOK:    Workshops and demos include Nia Dance, Yoga and Relaxation, Hatha Yoga, Forrest Yoga and Chair Yoga, Body Beatz, and Bootcamp and are now available to book on Eventbrite.
Note: only 2 workshops can be booked per person – places will be limited.
There will be a full day of talks from wellbeing practitioners on topics including  Energy Medicine & EFT, Spiritual Healing / Getting rid of anxiety, The Power of Createfulness, Green Beauty, Holistic Treatments, The Benefits of Crystals and Aromatherapy.
Mini treatments will also be available including Indian head massage, acupuncture, reiki and bamboo stick massage – a small charge may apply.
Our on site Café will be offering a selection of healthy food choices throughout the day!  A sample of our menu:
Breakfast granola power bowls £4.00  
Cinnamon honey drizzled granola, sliced apple & pear, plain yoghurt
Agave granola, pineapple chunks (fresh) and orange segments, plain yoghurt
 Soup £4.50
Spiced lentil & chickpea harrira soup & warm flat bread
Mixed bean, tomato & rosemary & whole meal baguette
Sandwiches £6.95
Tortillas & vegan coleslaw
Hummus, avocado slices, beef tomato, baby mixed leaf
Greek low-fat tzatziki, smoked salmon, dill & pickled onion & caper salad
Buddha bowls £7.50
Rice, avocado, broccoli, beetroot wedges, tahini & lime
Turmeric & chickpea salad, minted edamame beans, sour cream beetroot, pea shoots
Cakes £3.00
A delicious range of cakes with healthy ingredients including carrot, beetroot and courgette!
Pastries £2.95
Homemade vegetarian sausage roll
Homemade sausage roll
Served with chutney and watercress
A selection of Smoothies –  £2.95
Note: there are no lift facilities at Beaumanor Hall and some activities may be taking place on the first floor. If you have access requirements please email in advance to enquire EventsAtBeaumanor@leics.gov.uk.  All workshops held during the Health & Wellbeing Fair are being operated independently and Beaumanor Hall accepts no responsibility for the loss of, or damage to, property or injury, illness or death during these sessions.
A leaflet with information about the Health and Wellbeing Fair is available to download.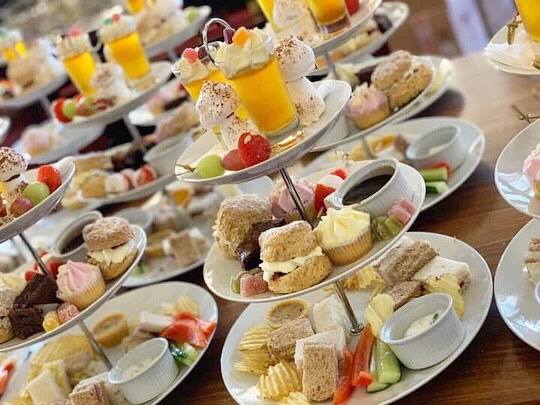 Afternoon Tea,   25 January (1pm and 3pm,)     Sunday 16 February (1pm and 3pm),     
Sunday 15 (1pm and 3pm) Saturday 21 (1pm and 3pm) and Wednesday 25 (2pm) March    £17.95 pp
Join us for a delicious afternoon tea consisting of a selection of dainty sandwiches, scones served with clotted cream and preserves, cakes and pastries. All served with a selection of teas and coffees.  Upgrade to a glass of Prosecco on arrival for £21.95
Call 01509 890 119 to book – please let us know of any dietary requirements when you book.
Wedding Fair, Sunday 26 January, 11am-3pm 
Free parking and Free admission
Come along and meet a wide variety of fantastic local Wedding Suppliers to discuss ideas for your special day!
Suppliers include – Bridal Wear, Suit Hire, Photographers, Cakes, Venue Dressing, Entertainment, Stationery, Transport and much more….
Free Goody bags for the first 50 brides!
Be shown around the beautiful wedding venue of Beaumanor Hall by our experienced staff and ask us any questions about your special day!
Alternatively, if you would like to book a viewing at our hall before this date, please give us a call on 01509 890 119 and arrange a viewing with one of the members of our friendly events team.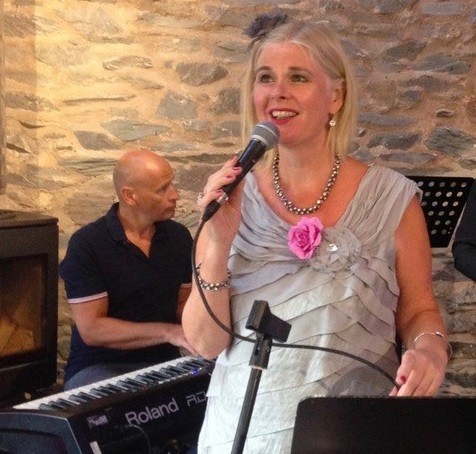 Cheese, Wine & Jazz Night – Friday 31 January  from 7pm    £30 per person
Against the backdrop of the beautiful staircase at Beaumanor.  From 7pm – enjoy a glass of wine on arrival served to your table Cheese board selection served from 8pm.   Live piano jazz duo with Lizzie Cooper from 8.30-10pm.
Book today ! Call us on 01509 890 119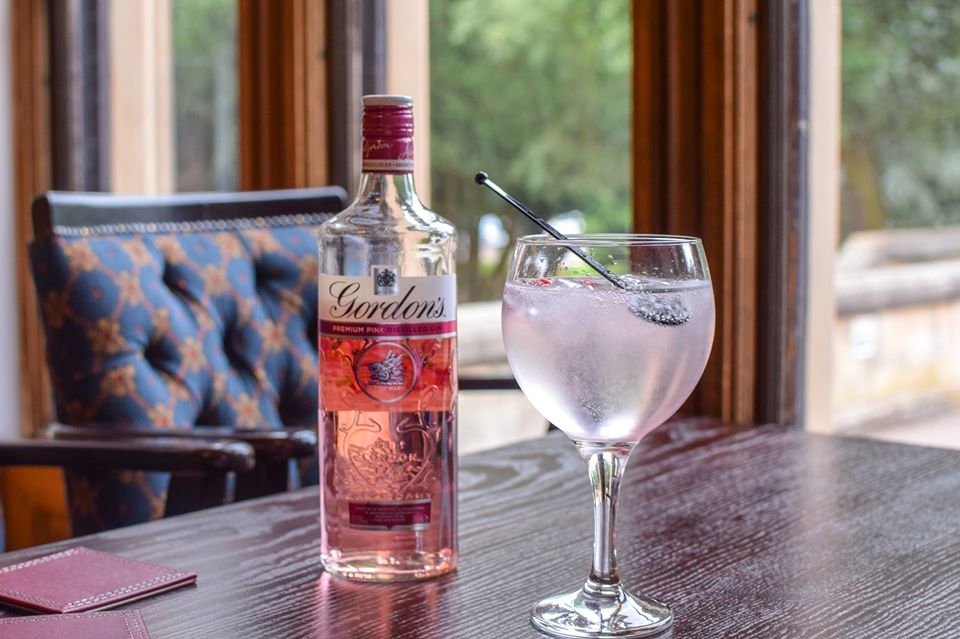 Gin Afternoon Tea – Saturday 1 February  1pm and 3pm     £21.95 per person
Celebrate the end of Dry January and join us for our gin inspired Afternoon Tea!
Menu:
Sandwiches
Ham Glazed with Honey & Juniper
Roast Beef & Horseradish
Gin & Dill cured Salmon, Cream Cheese
Mature Cheddar Cheese & Chutney
Egg Mayonnaise & Cress 
Vegetable Crisps
Sweet Selection
Bombay Gin & Lime Cheesecake
Gordon's jelly Sour
Shot Glass G&T Trifle
Iced Lemon Gin Drizzle Cake
Chocolate & Orange Gin Delice
Warm Scones with Damson Gin Jam & Clotted Cream
Book today ! Call us on 01509 890 119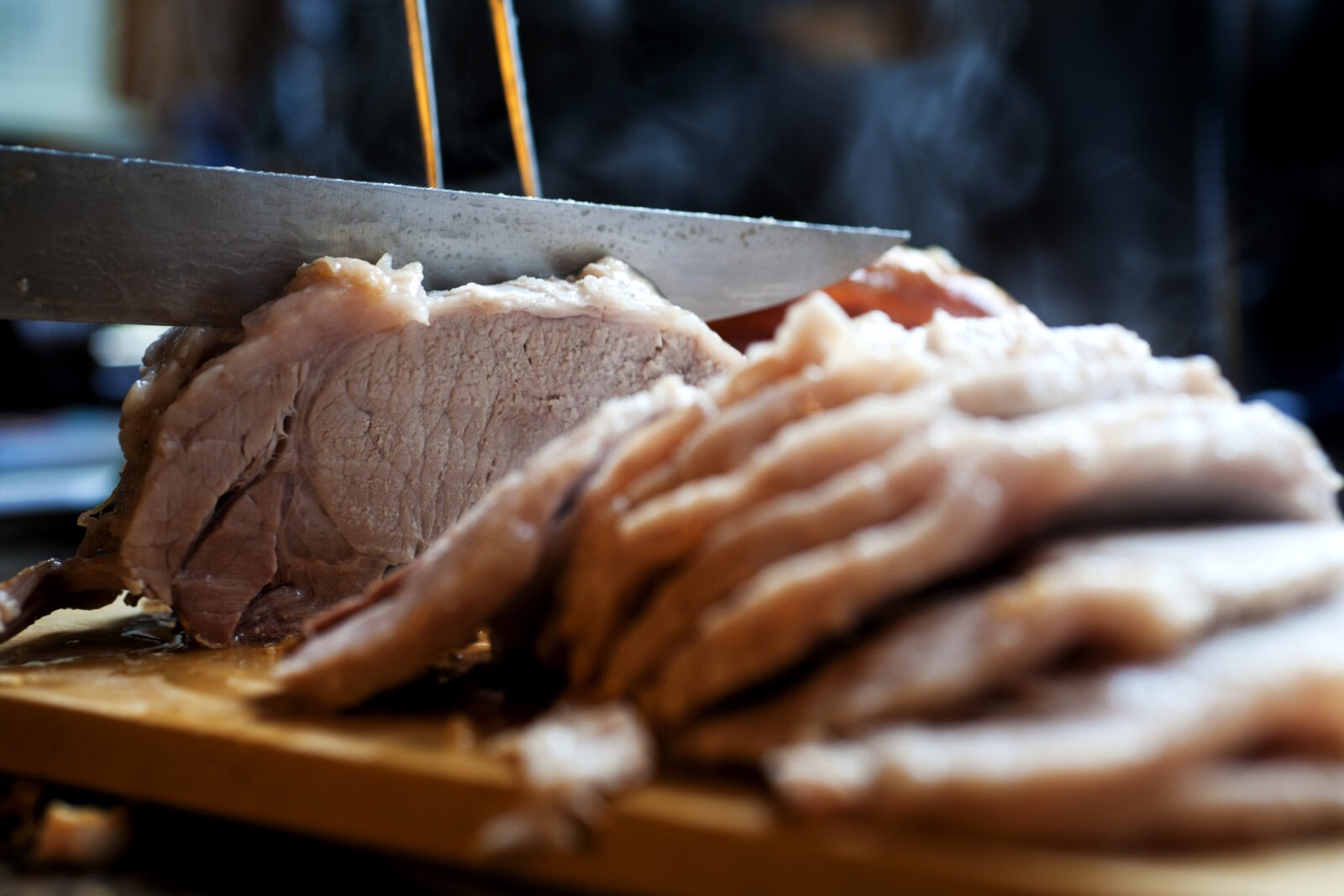 Carvery Lunches,   Sundays  2 and 23 February, 1 and 8 March   
£22.50 per person (£10.95 per child 3-10 years) 
On 1 March to celebrate Marie Curie Day we will be selling daffodils on the day and proceeds will go to Marie Curie.
Enjoy a delicious 3 course roast in beautiful surroundings.  Our seasonal menu varies each week and we always have both vegetarian and vegan menu options.  Please advise us of any dietary requirements.   Book your table by calling us on 01509 890 119.
A sample menu of our carvery lunch:
Purple sweet potato soup, soy lime yogurt & spinach falafel (vegan)   
Pork, duck liver & port pate, melba toast, onion relish
Classic prawn cocktail, Marie rose sauce
Honeydew melon with fresh raspberry coulis (vegan)
Roast strip loin beef
Honey roast gammon
Pan-fried salmon, fresh dill sauce
Nut roast (vegan)
Sticky toffee pudding, clotted cream ice cream
Apple crumble, vanilla sauce (vegan)
Lemon roulade, citrus cream
Vegan ice cream sundae, roasted caramelised bananas, sugar glazed cashews
Selection of cheeses, savoury biscuits, grapes & chutney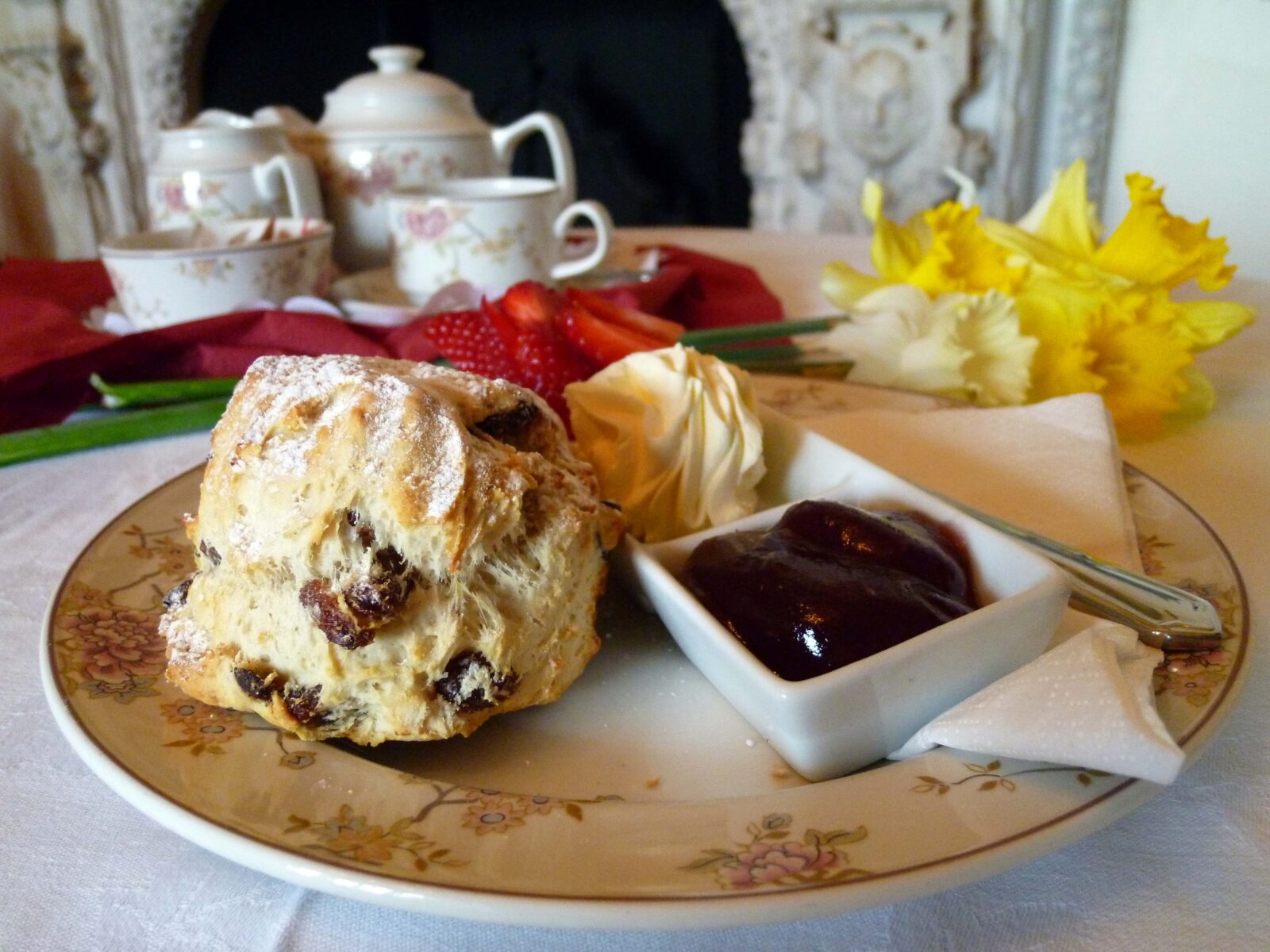 Cream Tea, Tuesdays  4 February and 3 March   £6.95 per person 
From 2pm – enjoy a Scone, Jam & Cream with a cup of Tea or coffee in the beautiful surroundings of Beaumanor Hall.
Call 01509 890 119 to book – please let us know of any dietary requirements when you book.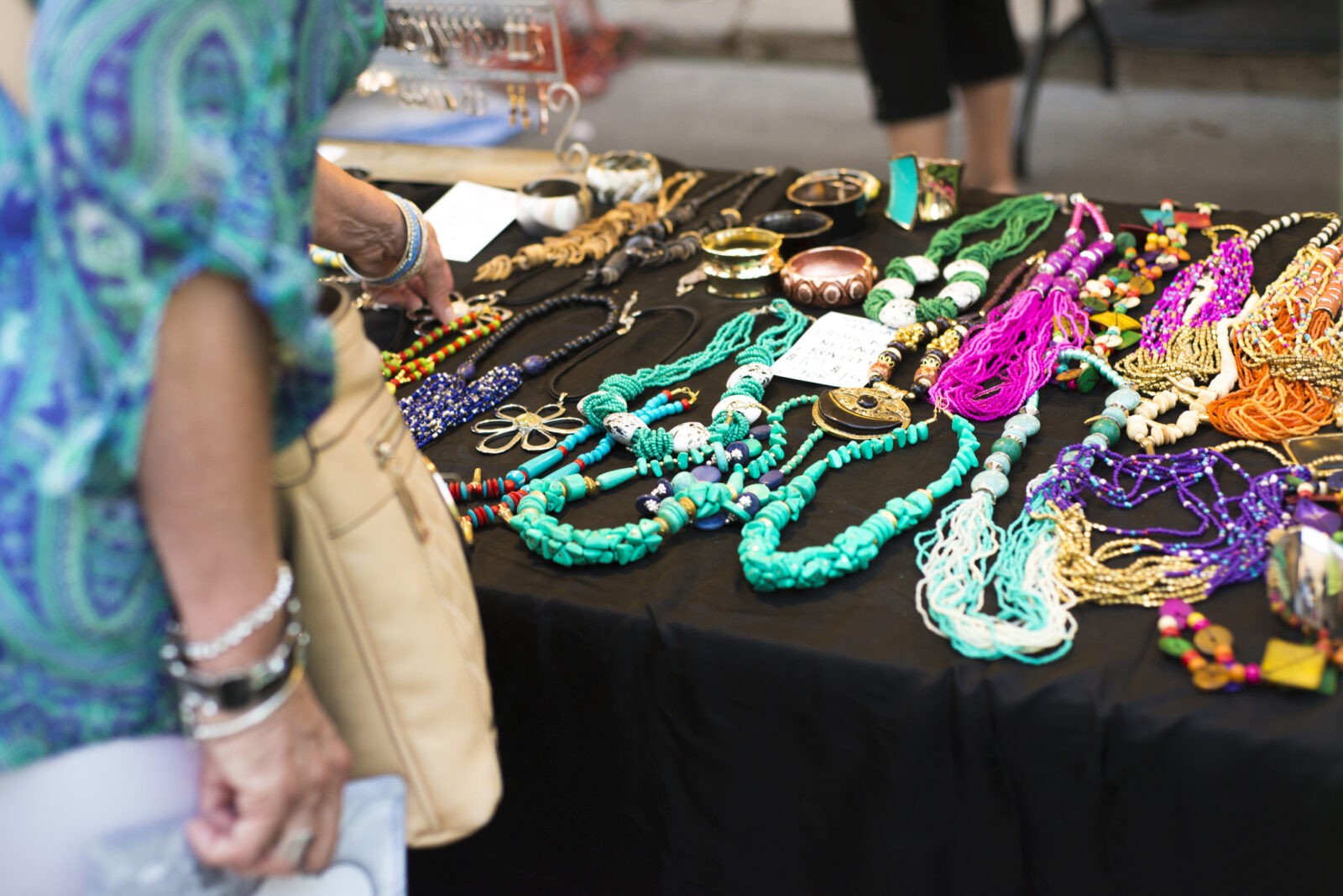 Homemade Craft Fair, 8 and 9 February , 10am-3pm, £2 entry fee
Stalls are available to book for this event
Book a stall with us to sell your homemade crafts – £30 (1 day) or £50 for both days. Homemade craft-makers and small, local businesses only, no large businesses or retailers.
Come along to our Homemade Craft Fair and browse locally made goods. Enjoy a drink at our on-site coffee shop and relax in the beautiful grounds of Beaumanor Hall.
Call 01509 890 119 to book your stall today. Payment for stalls taken at time of booking.
Free parking for shoppers.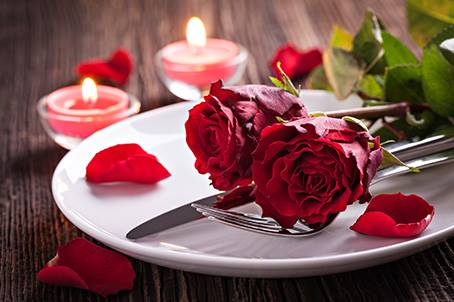 Valentine's Meal   Friday 14 February    Bar open from 7pm     Dine at 8pm       £60 per couple
Enjoy the romantic surroundings of Beaumanor Hall and a delicious 3 course meal on this special day.
Select from our highly desirable menu:
Starters
Ham hock terrine, piccalilli, caper & onion salad (gf)
Smoked salmon, blini, citrus crème fraiche & parsley coulis
Tomato and Basil Soup & warm roll (v)
Crumbed goats cheese, balsamic onion compote (v)
Poached egg & asparagus Caesar salad (v) (gf)
Main courses
Roast topside of Leicestershire beef, roast potatoes, Yorkshire pudding
Roasted chicken supreme, coq au vin sauce, potato fondant
Poached salmon supreme, potato fondant, Hollandaise sauce, asparagus & cherry tomatoes (gf)
Butternut squash & sage filo parcel, roast potatoes & vegetarian gravy (v)
All served with seasonal vegetables
Desserts
Lemon tart & seasonal berries (v)
Chocolate delice, chocolate tuille, chocolate sauce (v)
Seasonal fruit crumble & fresh cream (v)
Mixed berry Pavlova, fruit coulis (v) (gf)
Cheddar & stilton cheese board
Tea coffee and chocolates
To book call 01509 890 119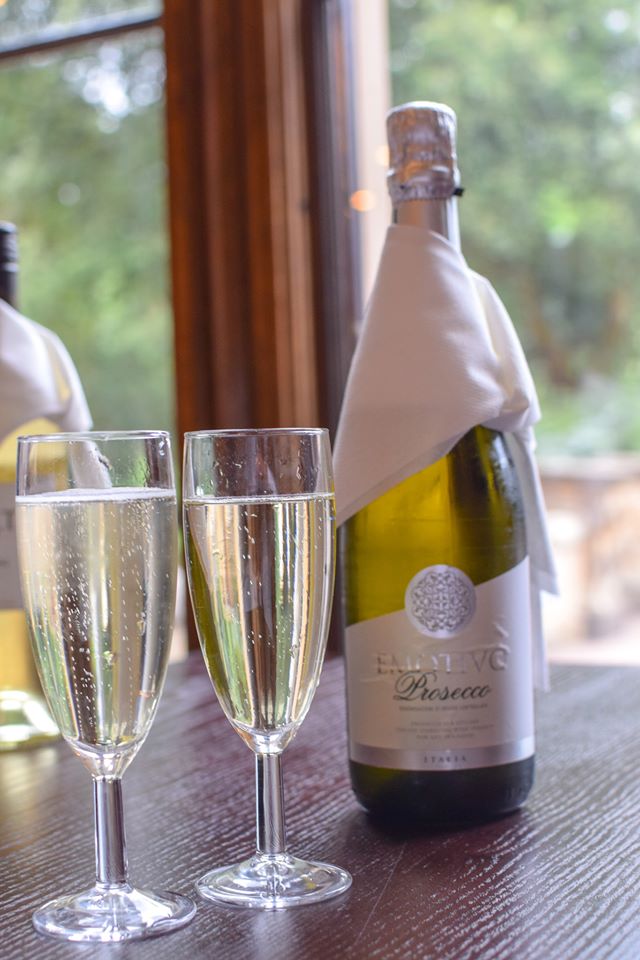 Bottomless Brunch,  Saturday 15 February    £25 per person 
The perfect way to celebrate a hen-do, a birthday, or just a fabulous reason to have a get-together!
Menu
Quality selection of cereals, dried nuts, fruits and seeds
Freshly baked breads, croissants and Danish pastries
Natural Greek and local fruit yoghurts
Homemade jam and honey
Seasonal fresh fruits
Selection of fruit juices, tea and coffee
Your choice of:
Classic English Breakfast
Vegetarian Breakfast
Eggs Benedict
Eggs Florentine
Smoked Salmon and scrambled eggs
Avocado and scrambled egg on toast
Or for serious luxury, upgrade your prosecco to champagne!
£25 per person.
Time slots available between 10am-2pm, 2 hour time slot of unlimited prosecco.
Call 01509 890 119 to book – please let us know of any dietary requirements when you book.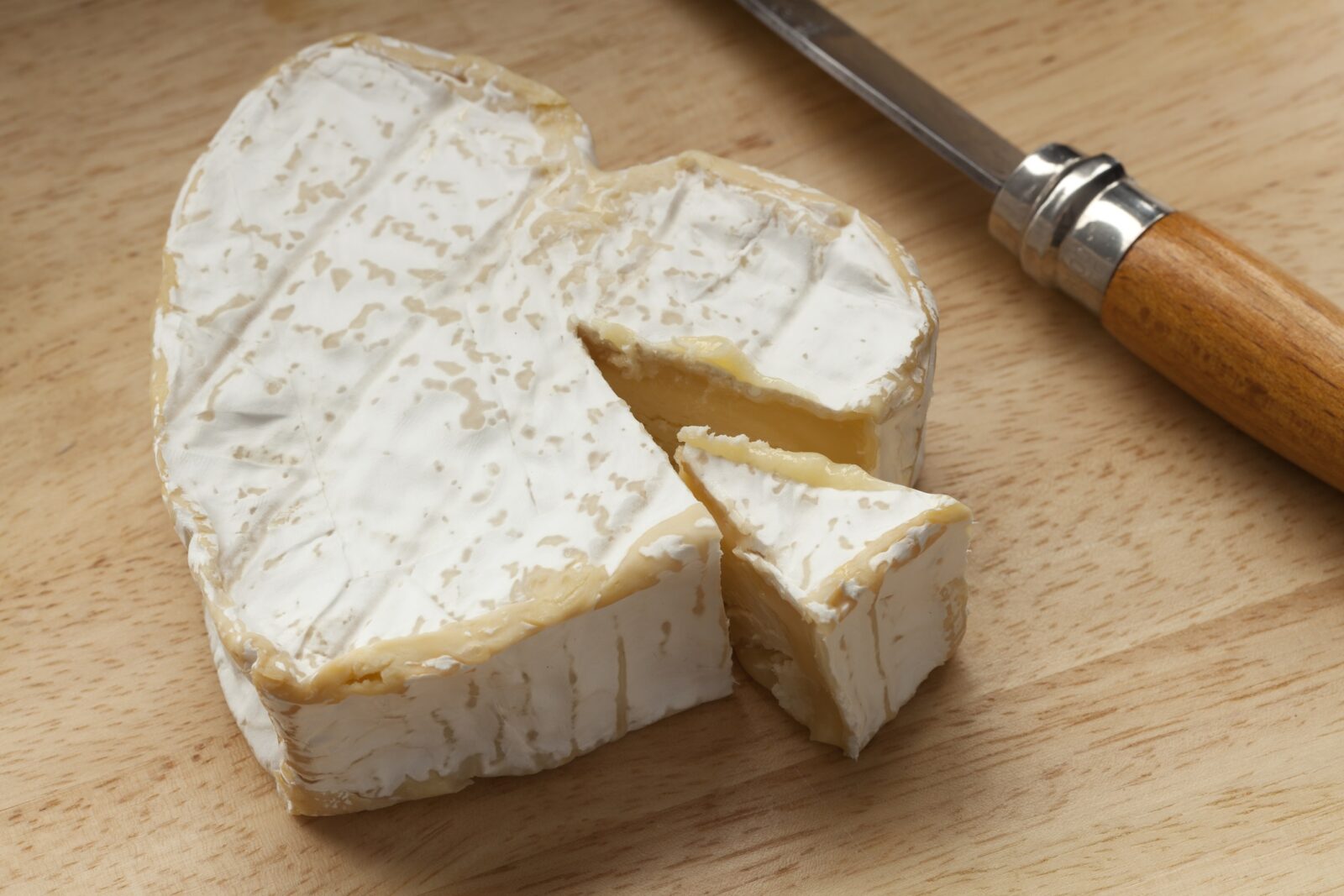 Cheese Lovers Afternoon Tea,   Saturday 22 February    1pm and 3pm       £24.95 per person
If you love cheese you'll love this!    Includes Signature glass of wine on arrival
Menu:
Welsh Rarebit
Salmon Dill & Cream Cheese Blini
Baked Camembert studded with Garlic and Thyme with Dipping Bread
Home made Cheese Straws
Mini Goats Cheese and Red Onion Tart
Stilton and Walnut filled Choux
Cheese and Mustard Scones with Chutney
Guest Cheese Scone of the Day
Poached Pear filled with Ricotta Cheese
Cheesecake
Cranberry and Cheese Shortbread Biscuits
Mini Savoury Muffins
Mini Fruit Platter
To book call 01509 890 119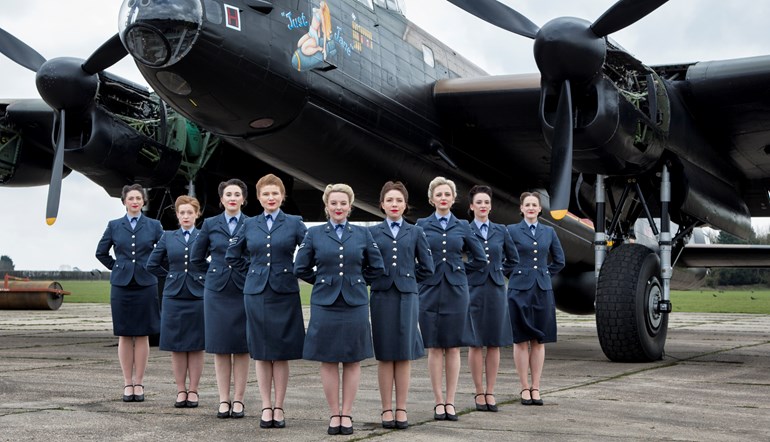 D-Day Darling Afternoon Tea –  Saturday 18 January (sold out)     Saturday 29 February  (sold out) 
Sunday 29 March  1pm and 3pm – available to book !
£28.50 per person 
Performances will be at 1.15pm and 3.15pm.   Come and experience Afternoon Tea in our beautiful surroundings and enjoy a truly wonderful performance by the D-Day Darlings.
Menu:
Ham and Wholegrain Mustard
Egg Mayonnaise and Cress
Mature Cheese and Chutney
Salmon, Cream Cheese and Dill
Mini Quiche
Cakes and Pastries –
Warm Plain and Sultana Scones with Clotted Cream and Home Made Mixed Fruit Jam
Rich Chocolate Brownie
Mini Victoria Sponge Cake
Caramel Bites
Lemon Posset
Raspberry Shortbread
Mini Fruit Tartlets
Book today ! Call us on 01509 890 119 – please advise us of any dietary requirements on booking.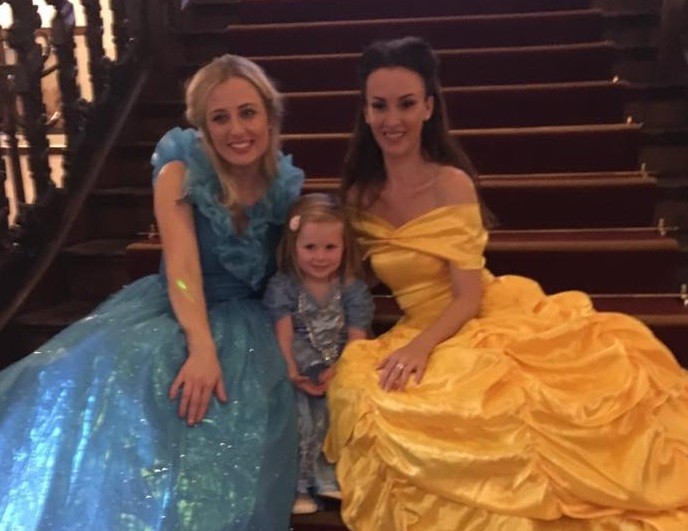 Princess Afternoon Tea,   Saturday 7 March    1pm (fully booked) and 3pm (available)
Also available:  Sunday 23 August (1pm and 3pm)
£17.95 per child
£21.95 per adult (Adults will receive the traditional afternoon tea menu!)
Get your best fancy dress and prepare to immerse yourself in a fairy tale wonderland ! Enjoy a special princess themed afternoon tea and watch as the real-life princesses perform for you.
Children's Menu
Milkshake on arrival
Sandwiches
Ham
Cheese
Tuna
Jam
Mini quiche
Plain crisps
Vegetable sticks and dips
Sweets
Fairy cakes
Mini chocolate dipping pot with strawberries and marshmallows
Jelly shot
Warm chocolate brownie
Meringue mushroom
Fruit kebab
Plain scones filled with jam and cream
* the Princess's that will be joining us will be confirmed on the day- we can't wait to find out !
Call 01509 890 119 to book – let us know of any dietary requirements when you book.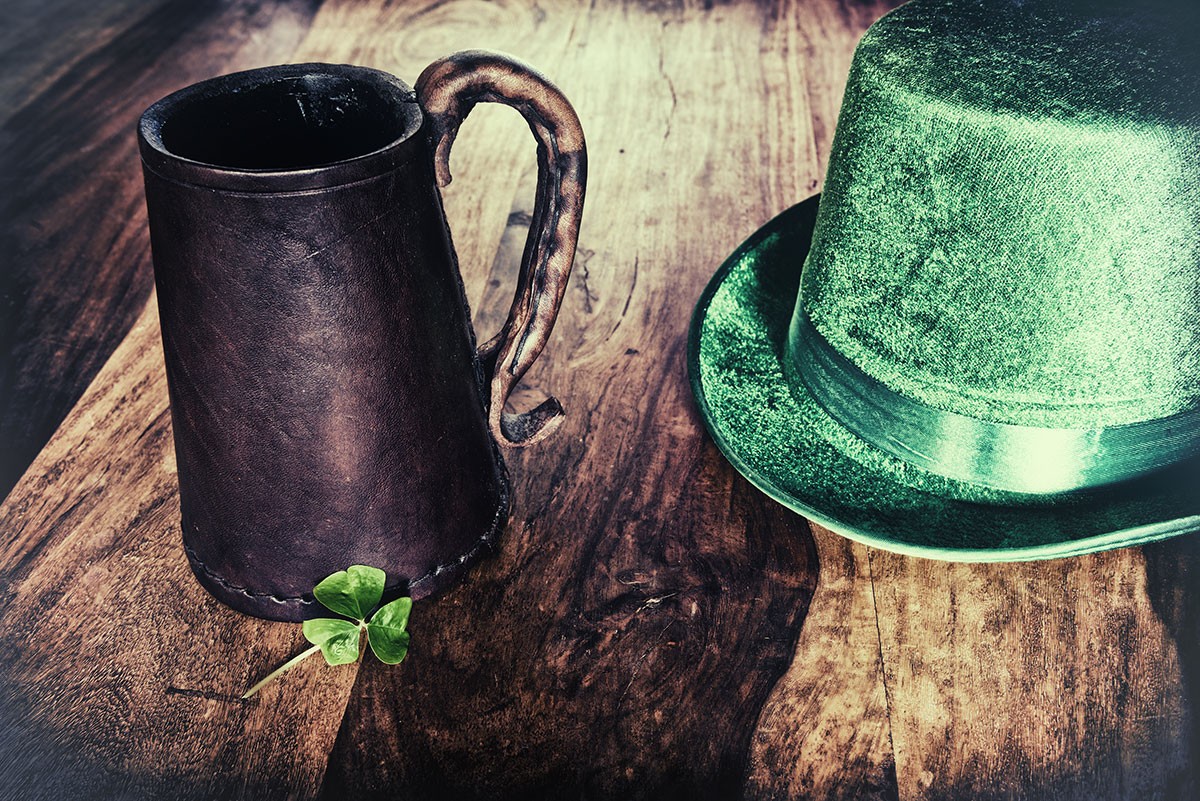 St Patrick themed Murder Mystery Meal      Saturday 14 March       Bar from 6pm   Meal from 7.30pm
£39.95 per person
A socialite is murdered on the estate of a rich Boston merchant on St Patrick's Day – where will the finger of suspicion point?  Join us to find out!  Perfect for friends and family get together and corporate party groups.
Menu:
Starters  
Paddy's whiskey cured salmon, candied beetroot & soda bread
Clonakilty black pudding, Cahills farm Cheddar & apple tur
Smoked cheddar kale soup (v) (gf)
Main courses
Irish stew, champ potato, glazed carrots (gf)
Roasted salmon, bacon & cabbage, parsnip puree (gf)
Vegetable Shepheard's pie, buttered leeks & peas (v) (gf)
(All main courses are accompanied by seasonal vegetables)
Desserts
Baily's cheesecake, vanilla cream (V)
Soda bread & butter pudding, thick custard (V)
Chocolate & Guinness tart, honeycomb ice cream (V)
To book call 01509 890 119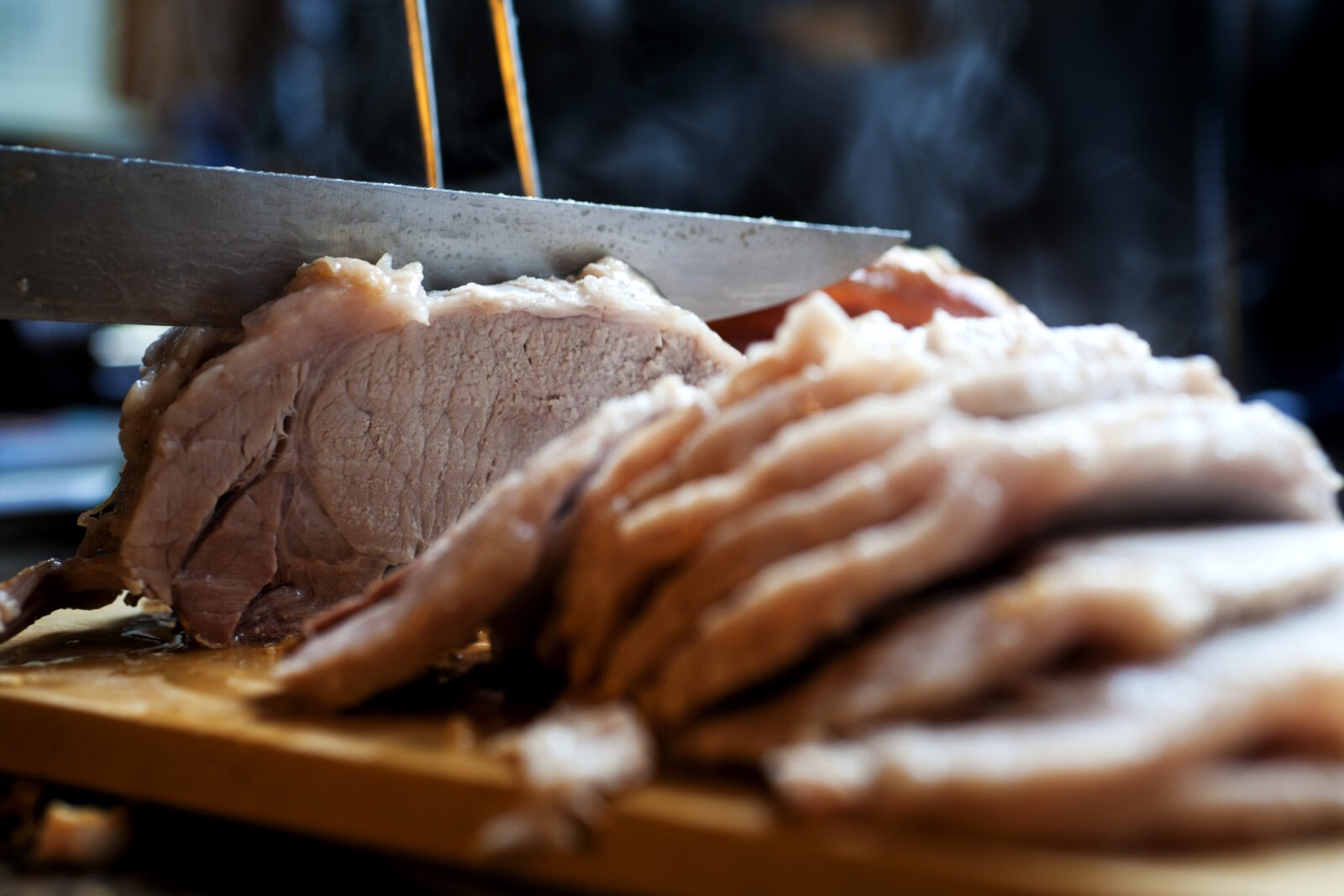 Mothers Day Carvery Lunch,  Sunday 22 March      £28.95 per person (£14.50 per child 3-10 years) 
Enjoy a delicious 3 course roast in beautiful surroundings.  Our seasonal menu varies each week.  Includes a small gift for all Mums.
Please advise us of any dietary requirements.
Book your table by calling us on 01509 890 119.