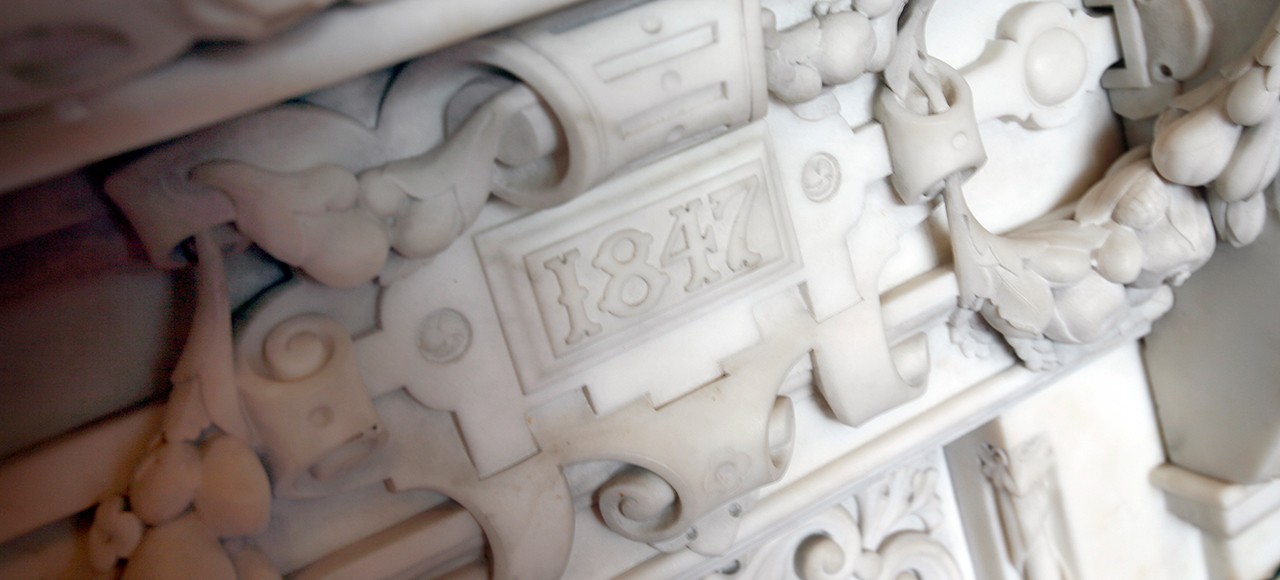 The History of Beaumanor Hall
Beaumanor Hall has a rich and varied history.  Built between 1842 and 1854 by architect William Railton for the Herrick family, it remained in their possession until World War II when the estate was requisitioned by the War Office. Throughout the war the Hall was used as a secret listening station to intercept encrypted enemy signals. The Hall was bought by Leicestershire County Council in 1974 for use as an education and conference centre.
Hall and Park Tours                                                                                                        
*** No tour dates currently available ***
£10 per person
Explore the Hall and hear about the fascinating connections Beaumanor Hall has with both the Victorian era and WW2.  Tours last around 2 hours and refreshments will be provided. 
Pre-booking is essential so please call us on 01509 890 119 to book.  Ideal group sizes are up to 20 people but larger groups can be taken with prior agreement.
With its Victorian splendour and important World War II history, Beaumanor Hall offers a great deal for the visitor.  To help interested groups we conduct guided tours of the main rooms, cellars and attics of the Hall itself and some of the buildings erected in the grounds which provided a vital listening post for Bletchley Park's work in cracking the Enigma code.
We conduct tours during summer evenings and on some weekends.  Certain times are also available during afternoons throughout the year. To check for available dates and to book please telephone us on 01509 890119 or e-mail Beaumanor.Hall@leics.gov.uk
Save 10% at Bletchley Park          
If you enjoyed your visit to Beaumanor Hall why not plan a visit to Bletchley Park in Milton Keynes.
Bletchley Park is a place of exceptional historical importance. It remains highly relevant to our lives today and for the future. It is the home of British codebreaking and a birthplace of modern information technology. It played a major role in World War Two, producing secret intelligence which had a direct and profound influence on the outcome of the conflict.
More information can be found by visiting www.bletchleypark.org.uk. Visitors can save 10% by quoting the code BLETCH10 when calling 01908 272673 to book.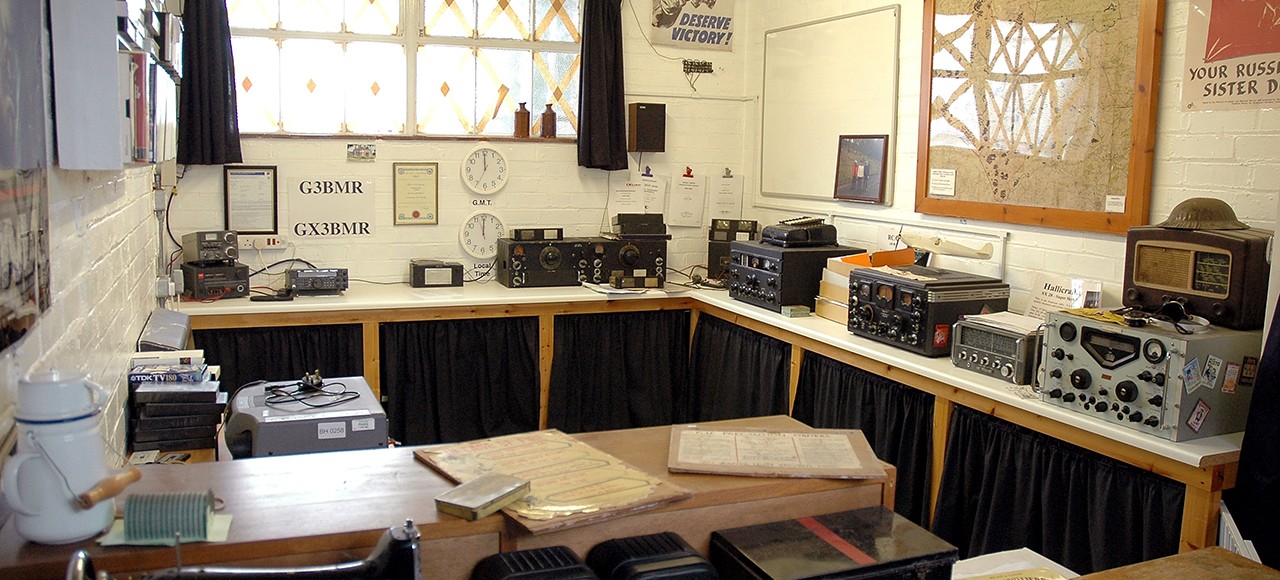 Y Station
Y Stations were British Signals Intelligence collection sites used during World War II.  These sites collected traffic which was then passed for processing to the Government Code and Cypher School at Bletchley Park in Buckinghamshire.  The traffic was recorded by hand and sent to Bletchley, on paper by motorcycle couriers, or later, by teleprinter over post office land lines.
Beaumanor Hall was requisitioned by the War Office in 1940 and set up as a Y Station.  Buildings were erected in the grounds (which are still in place) disguised as cottages, barns, stables etc.  These housed the intercept personnel listening for German and Italian encrypted messages.  We are always very happy to talk to anyone who has knowledge or memories of Beaumanor during the war and especially of its links with Bletchley Park.  Please contact Zoe Hill 0116 305 3468 or Beaumanor.Hall@leics.gov.uk.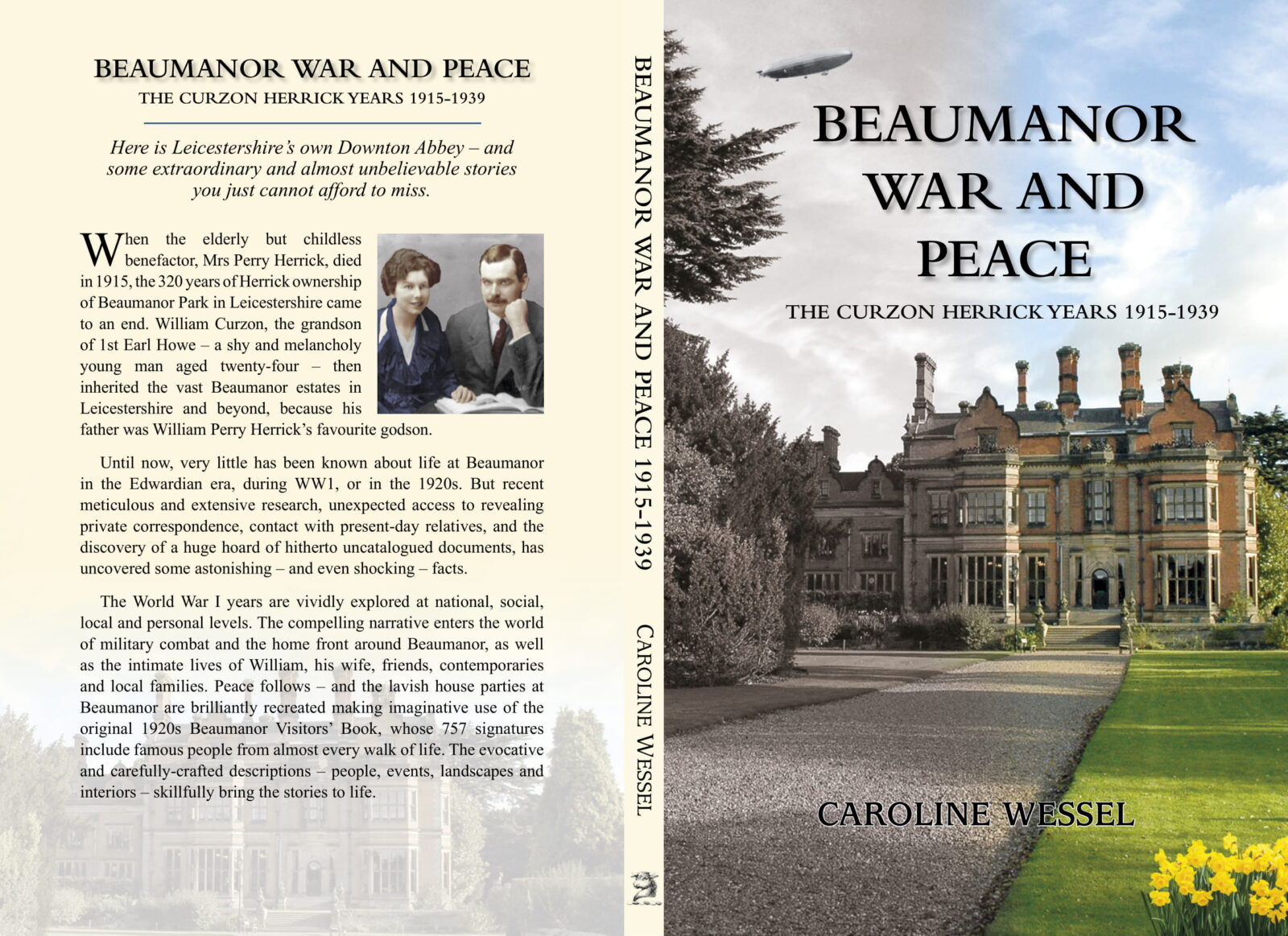 Beaumanor War and Peace: The Curzon Herrick Years, 1915 – 1939, Caroline Wessel
This is Leicestershire's Downton Abbey…
This brand new publication is now available to buy at Beaumanor Hall reception. The book delves into the most extraordinary and almost unbelievable stories you just cannot afford to miss.
When the elderly but childless benefactor, Mrs Perry Herrick, died in 1915, the 320 years of Herrick ownership of Beaumanor Park came to an end.
William Curzon, the grandson of 1st Earl Howe then inherited the vast Beaumanor estates. Until now, very little has been known about life at Beaumanor in the Edwardian era, during WW1, or in the 1920s.
But recent meticulous and extensive research, unexpected access to revealing private correspondence, contact with present-day relatives, and the discovery of a huge hoard of hitherto uncatalogued documents, has uncovered some astonishing – and even shocking – facts.
Now available to buy at Beaumanor Hall Reception – £9.00